Overview: The Modern Data Warehouse
The Modern Data Warehouse (MDW) is where the consolidated and governed version of corporate data is presented to the business users. This way, users can access, understand, and trust the data, knowing it has been groomed and validated by the BI team.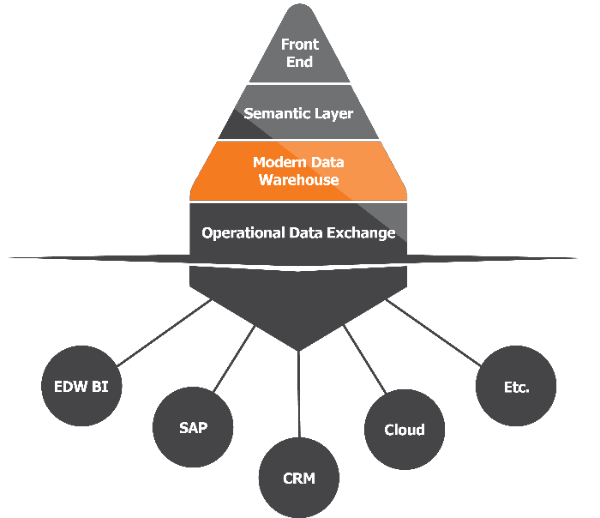 Data that users can Trust.
In the MDW, business users can access, understand, and trust all the data they need. This is different from a traditional approach, since the goal is to support self-service. The Modern Data Warehouse includes additional tables and fields, empowering self-service users with richer data, and reducing long term maintenance.
Key Info
The MDW provides a consolidated and governed version of multiple corporate data sources, enabling business users and analysts with a simplified data model to make critical business decisions.
The data has been groomed, so users see validated, quality data, improving their ability to make decisions.
Historical data that may be lost in source systems, is recorded in the MDW, enriching data & improving decision making.
The MDW is an adapted form of the dimensional model, for today's age of self-service analytics.
Simplified navigation and improved query performance are still key characteristics. However, in the MDW, the traditional star schema is augmented with additional data such as transaction header tables and key reference data, further enabling the self-service business user to make critical decisions quickly.
Because the function of this layer is to enable BUSINESS decisions, we suggest it be managed by the business users, not IT.

Next