Overview: The Operational Data Exchange
The Operational Data Exchange (ODX) is where you connect to all of your various data sources, and load all of the raw data in order to make it available for discovery.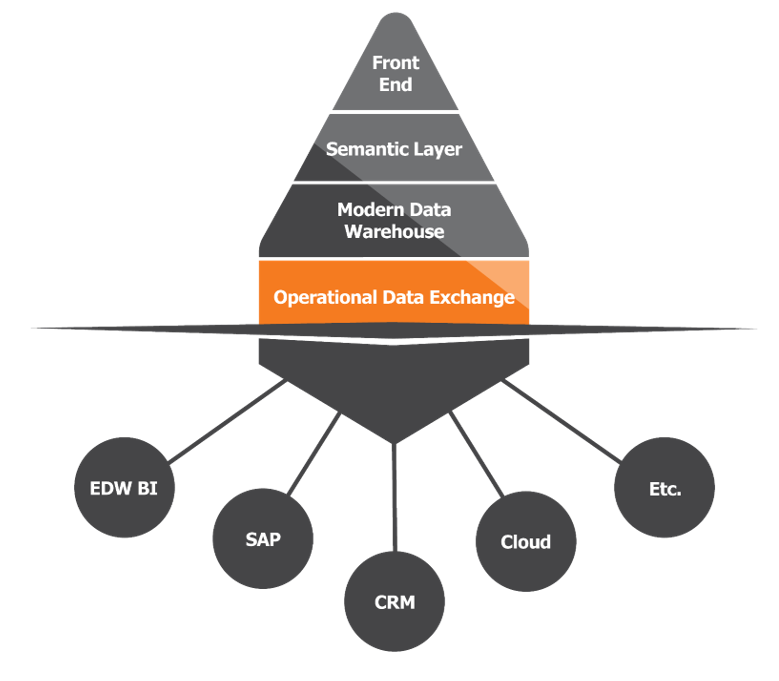 What's the benefit? The simple answer is access.
The strength of this approach lies in the ability to connect to the ever growing and ever changing different types of data sources. The result is that users have only one source to connect to in order to get access to raw data.
Key Info
This layer is typically controlled by IT and provides multiple benefits:
First, it enables IT to offload the reporting overhead from the transactional databases allowing them to continue at optimal performance.
Second, IT is able to keep the operational systems more secure & tightly manage the access to the ODX.
Finally, it allows the business users to explore the wealth of corporate data - whether it's from an On-Premise ERP system, a Cloud application, an existing data warehouse, or even relevant external data (e.g. weather or sports info) - in one central location and with a single connection string.

Next